"What makes Singapore's economy tick? How is our financial landscape shaping up?"
The success of Gallery V1 prompted Monetary Authority of Singapore (MAS) to expand its original footprint to span across 2 floors and 2 wings of its office building.
Amidst the Covid-19 pandemic back story, the new MAS Gallery is designed to be an entirely "non-touch" interactive experience, and a "green gallery": featuring floor vinyl tiles made with recycled materials.
Intepretation
The gallery narrative follows a series of "themes": topics that allow visitors to gradually understand the principals and development of our economy. As this approach cuts across the various departmental roles of MAS, a special task force and approval process was set-up to facilitate the curatorial process.
Design
Strong, geometrical lines convey a sense of movement and rigor. The gallery interplays form, lighting and media to create compelling narrative spaces. Self-illuminated graphics in combination with environmental lighting creates a layered, yet uniform and pleasant viewing experience.
Experience
Less is more. We understand that visitors have little patience to understand a subject, hence every effort was made to ensure that the user-experience is engaging, at the same time, reinforces key messages.
Our Currency Journey
The evolution of Singapore currency mirrors the development of the country. This large collection of Singapore currency since the early trading days will entice artefact lovers and historians alike.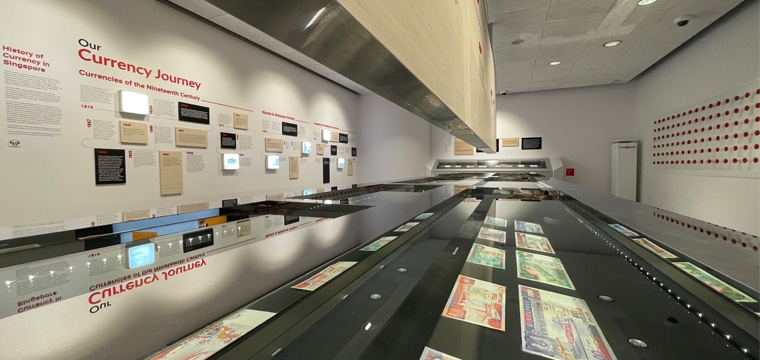 Sustained non-inflationary
economic growth
This opening chapter lays the foundation for understanding our economy: our high-dependence on value-added trades; and our growth story; through gesture-sensitive projection-mapped wall graphics.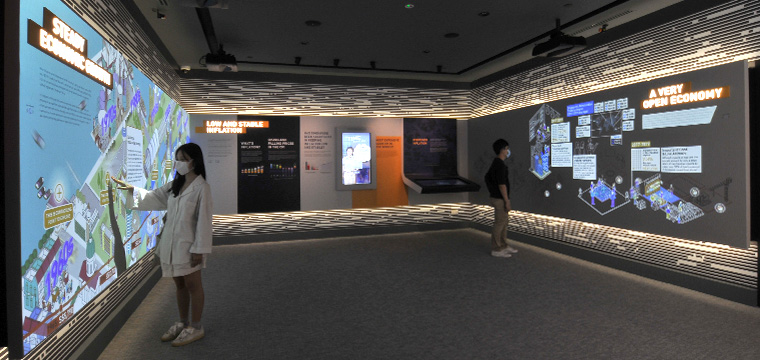 The engine that drives Singapore's economy is its unique, exchange-rate based monetary policy. After learning the BBC of our monetary policy, visitors get to apply it in a role-play game, where they save jobs, reduce inflation, and up-keep a healthy economic growth.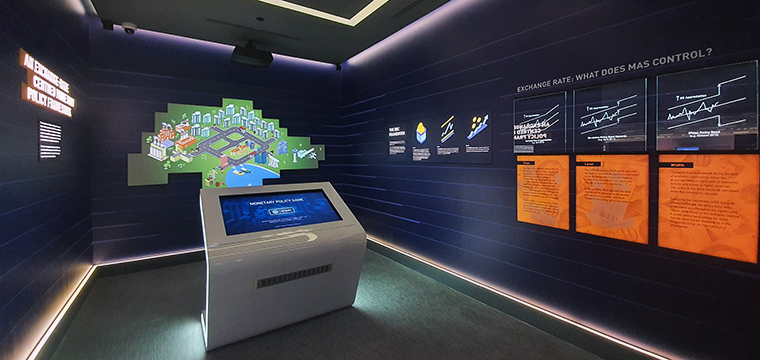 Is Singapore's inflation high? Are we the most expensive country in the world?
The "Personal inflation experience" lets visitors understand that inflation is perceived differently from person to person!
And travel back in time through "The Time Traveller" to see that not only prices have changed, but the quality of services too.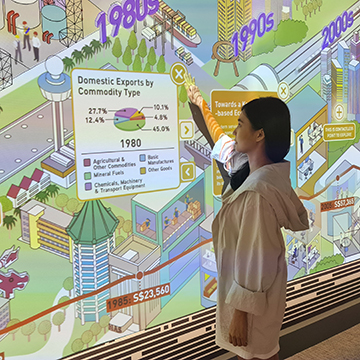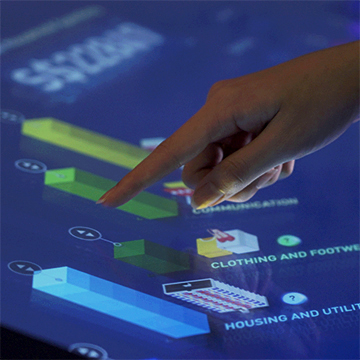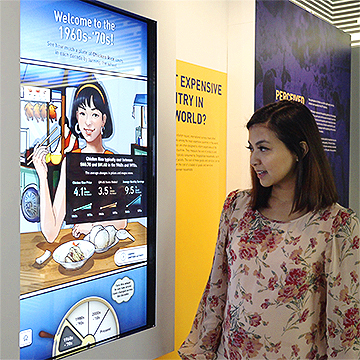 Robust Financial System
Being a small and open economy means that Singapore is more susceptible to financial turbulence of the world, like the Covid pandemic. Yet, the country has managed to emerge stronger through past financial storms. What did MAS do during each of these major crises?.
.
What part does our Official Foreign Reserves play in our economy?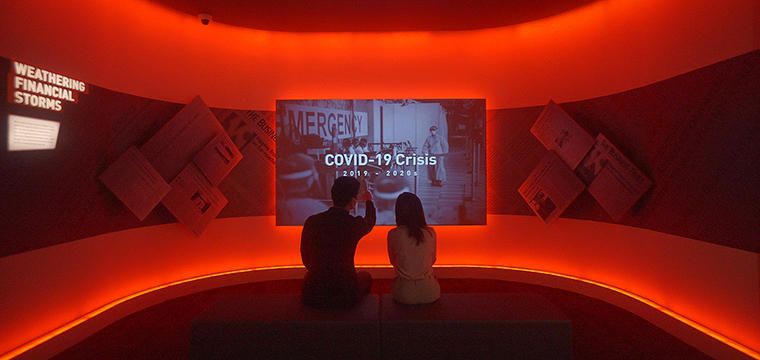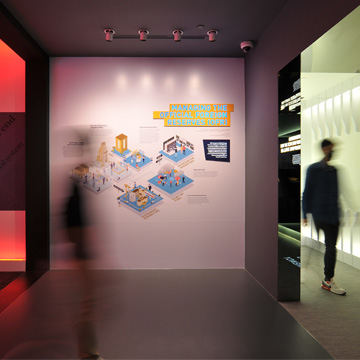 Stability also comes in the form of confidence in one's currency. Here, visitors role play "Guardian of SG$" to safeguard against currency speculators.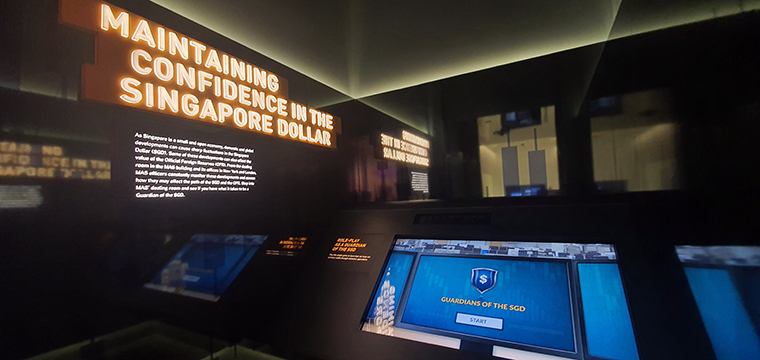 One can also examine $10 and $50 notes to learn about the high-tech security features of our currency notes in the "Currency Test Station".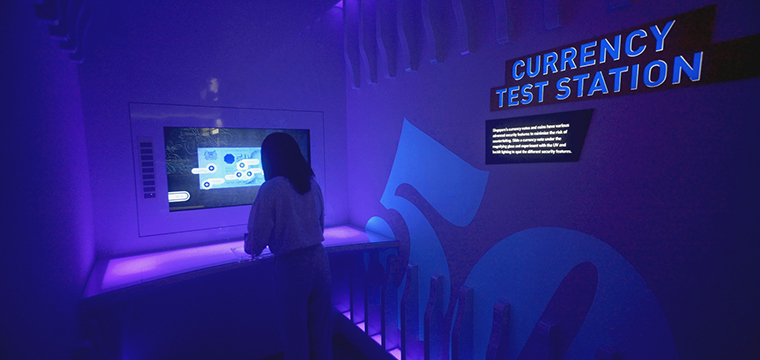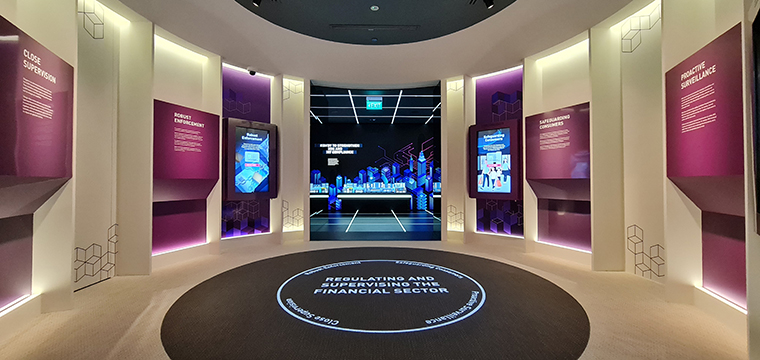 The symmetrical and concentric space symbolises fairness and stability. As a financial regulator and supervisor, MAS pro-actively engages the financial industry to identify structural weaknesses, and polices against rogue financial practices.
Visitors enter the digital realm as the physical space transforms into a lighting grid. The centre-piece of this zone is a gesture-activated, projection-mapped model.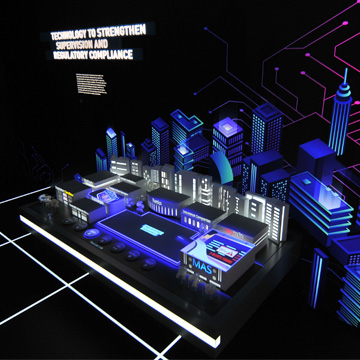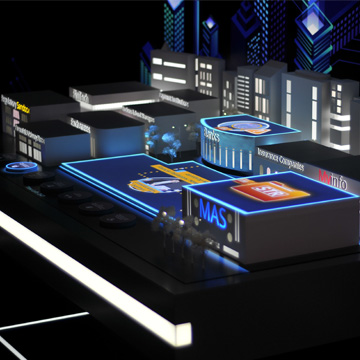 Engaging motion graphics mapped to the buildings explain how technologies such as A.I. and data analytics enhance MAS's capabilities in supervising the financial institutions.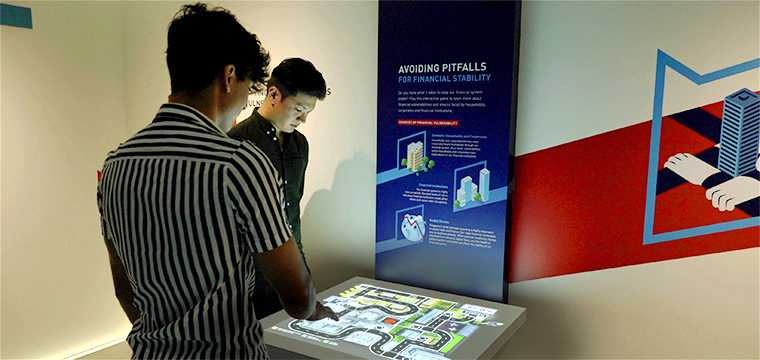 Visitors learn to avoid financial pitfalls, literally, in this fun, gesture-based labyrinth where the goal is to guide a car through the city, avoiding pitfalls along the way.
World-class Financial Centre
A constellation of world-class financial services makes Singapore an outstanding financial centre.
.
Here, gesture based projection glass allows visitors to learn about the vibrant ecology of our financial sectors.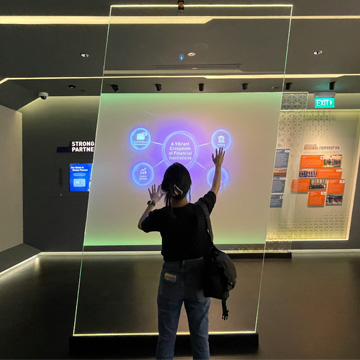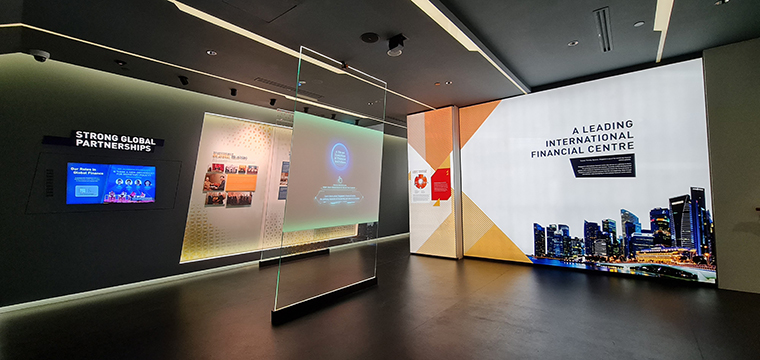 Green Finance
"Only One Earth" is an emotive rally call to support Green Finance. Green finance CAN be the enabler for sustainable economic development.
Using the updatable "flip book", visitors are kept up to date on what's new under the 5 pillars of green finance.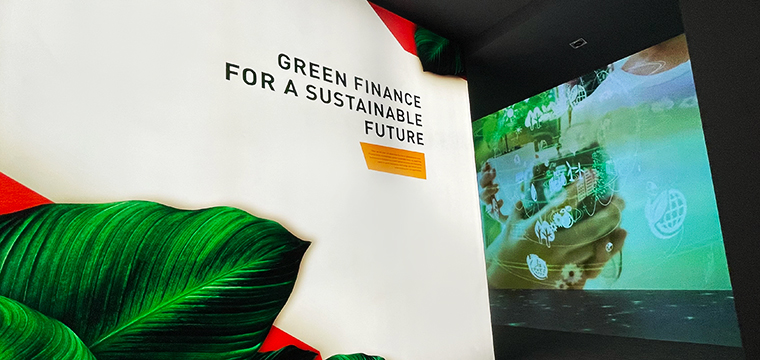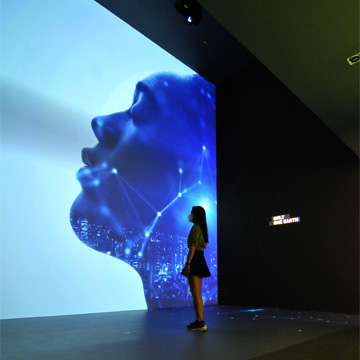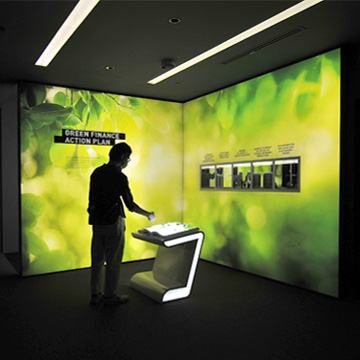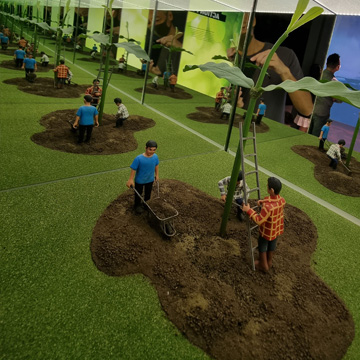 The Future of Finance
In this 360 mirror-space, visitors look forward to the future, and see how fintech promotes an inclusive society.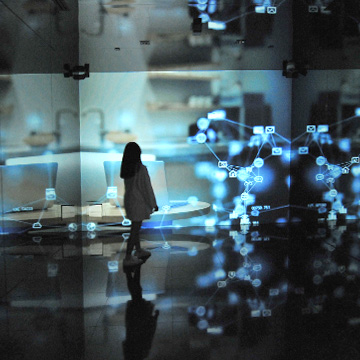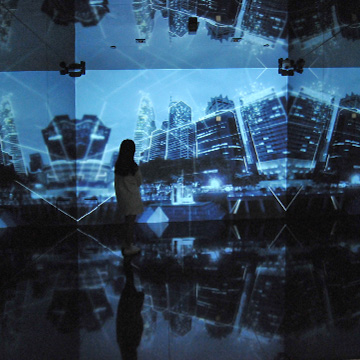 The acrylic colour strips on the wall flows seamlessly into the 3 kiosks. This installation symbolises how user data is captured and used by Financial Institutions.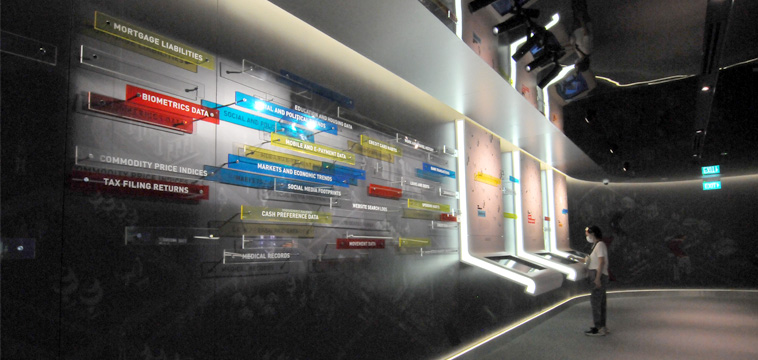 Each kiosk houses interactive comic strip that explains how AI and Data Analytics improves services for each of the Financial Institutions.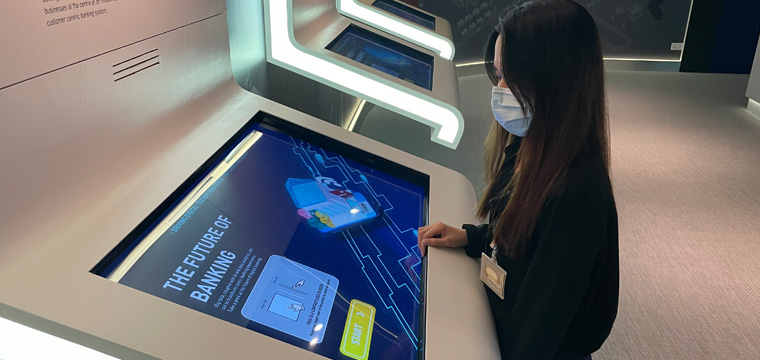 How much privacy is one willing to give up to receive better services? How should financial institutions use personal data responsibility?
The dialogue between Financial Institutions and their Users continues as 2 opposing kiosks. On the F.I. kiosk we feature the F.E.A.T. principal governing ethical use of user data. On the user kiosk, we crowdsource opinions pertaining to data privacy.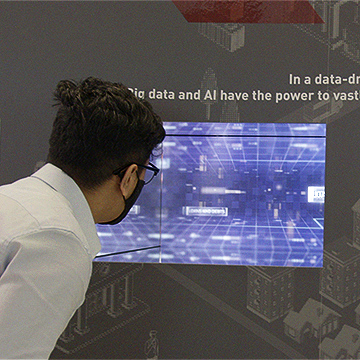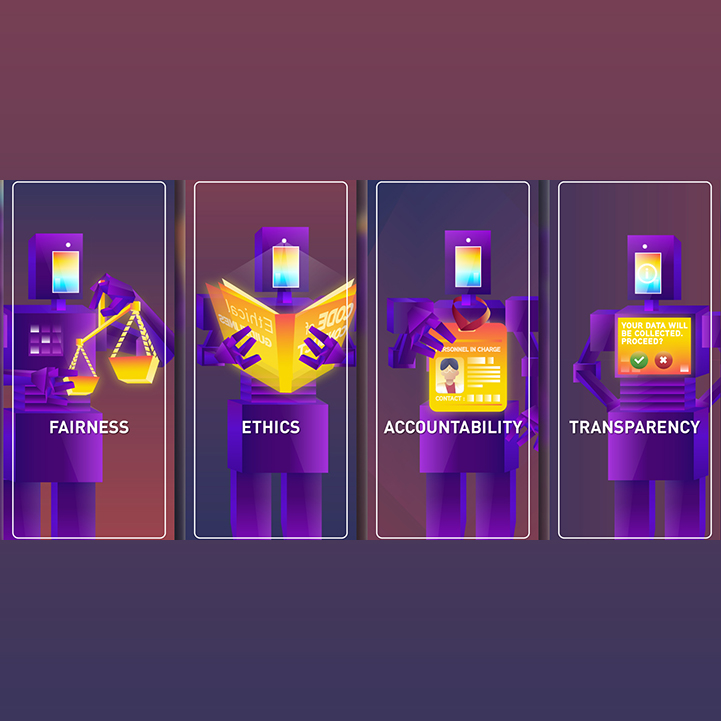 At the centre of this space is the "Block-chain" table, where multiple users can create block-chain objects and understand the use and benefits of block-chain in the financial industry.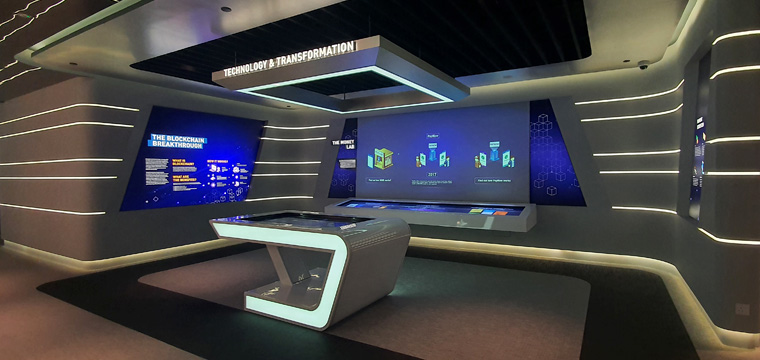 The "Money Lab" is where visitors can try out different payment options in Singapore, and trace the money path through various institutions.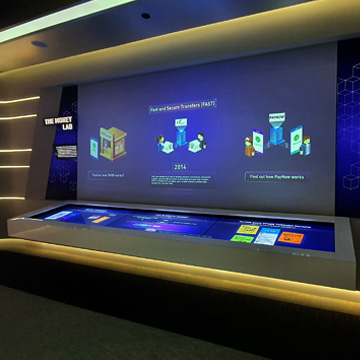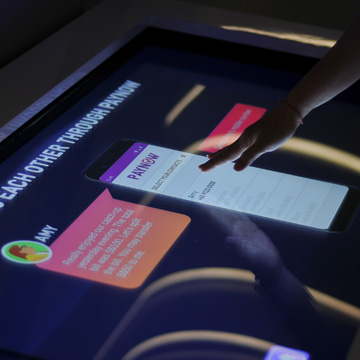 Be a Change-Maker
Everyone can make a difference in the financial world.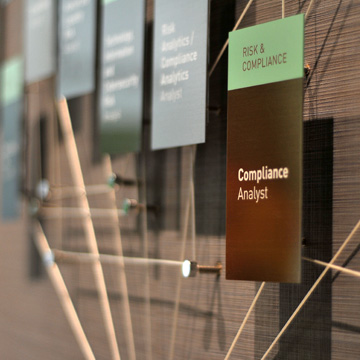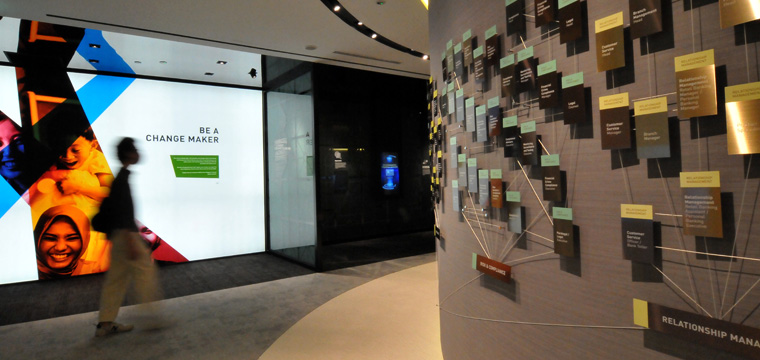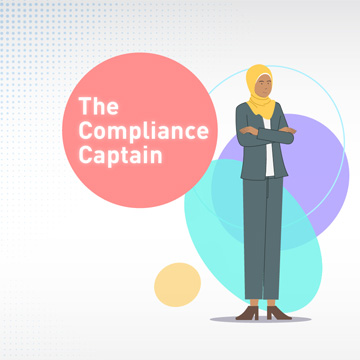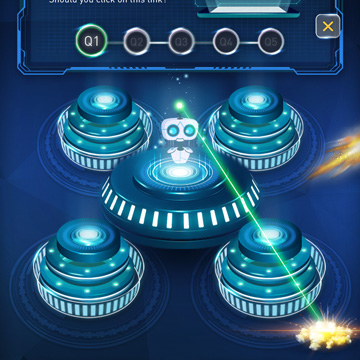 Secure one's financial future by understanding the compound-effect of Interests; and averting risks through diversifying investment in a production-line game.
Learn about the types of people that makes the industry tick, and finding a match base on one's personal traits.
Help defend our cyberspace by making the right choices.
Visitors can also capture a souvenir in this virtual photo-booth before they leave by becoming a front-page personality.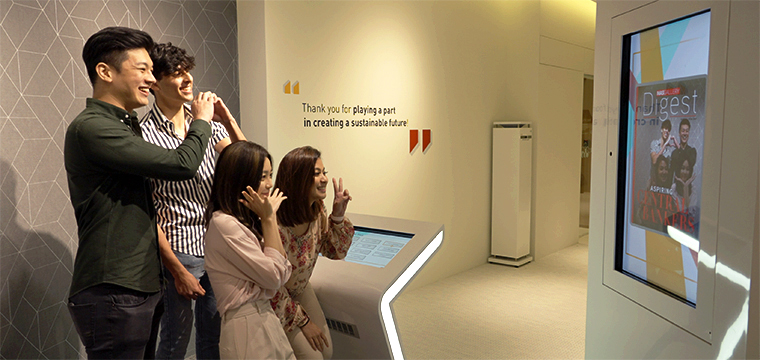 Reflections
Reflections is a multi-purpose seminar room used regularly for stakeholder engagement. It is also open to the public for group debrief and viewing of documentary videos.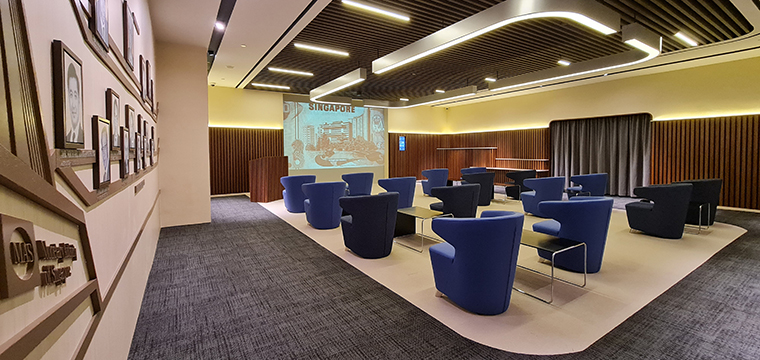 Café
The brightly lit, new MAS Café exudes warmth, with the wall now opens up to the view of the exterior greeneries.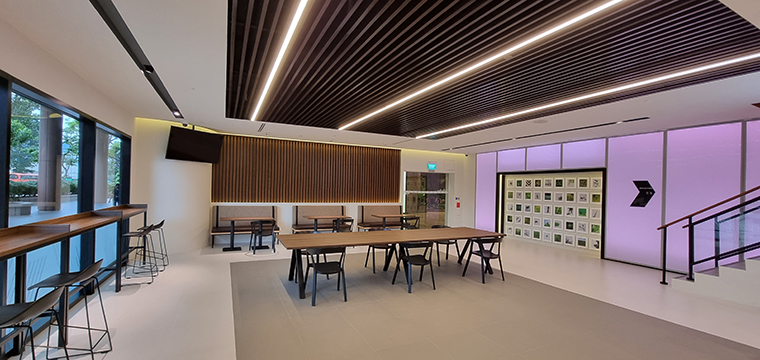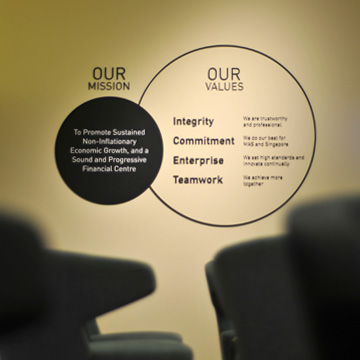 Project Information
Curation, Design and Production: MMP
Interior: MMP/D-Concierz
Builder: Kingsmen Exhibits


---